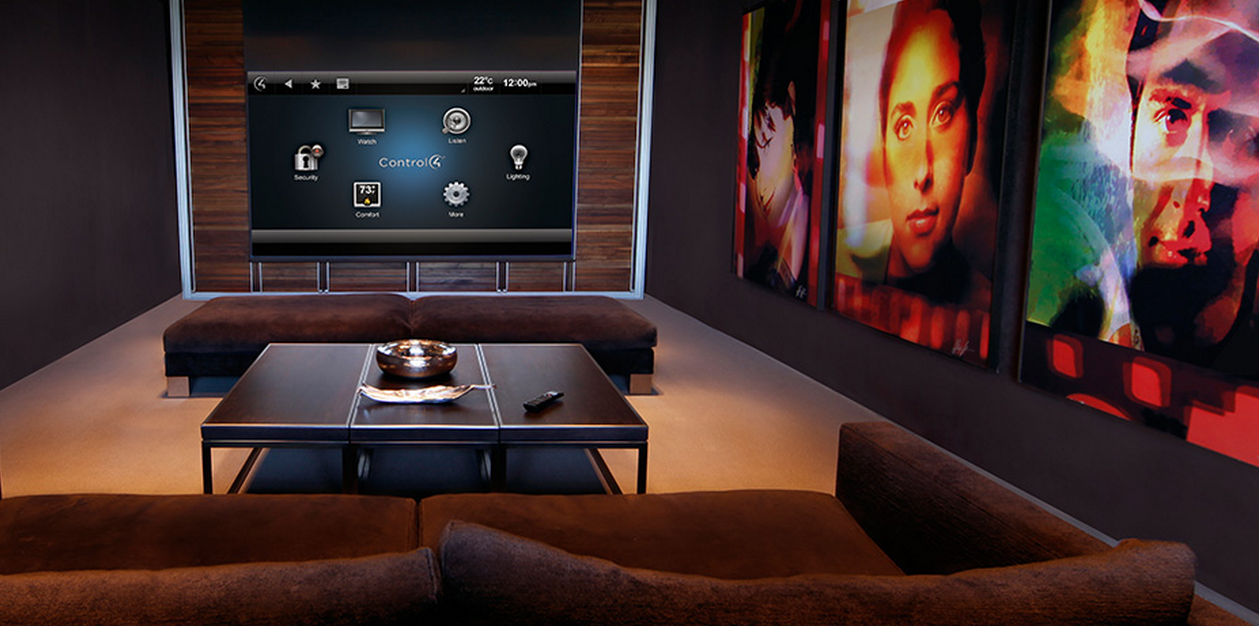 The future is now. Our team is ready to convert your home into a SMART HOME and your workplace into a user friendly zone.
As an authorized Control 4 dealer, we stay on top of industry trends and technologies. We have designed and installed automated systems all across Metro Vancouver and Fraser Valley. We provide a wide selection of compatible Smart Home components that are ready for future integration. With a touch of a single button or a voice command, we put your system into action. From control of your lights, motorized blinds and much more - we are up for the next challenge.
Lights, camera, action...in your own home, your very own SMART home.
The right ambiance can be created via programmed light settings and the ability to control your home's temperature with your system remote or your smartphone device. Not only will you be more comfortable, you will also benefit from energy cost savings. Why crank your lighting system to a full 100% when 70% will do the job! By pairing with a digital thermostat, you can fine tune temperature settings for precision and optimal climate levels.
Go ahead, be comfortable and save money.
With programmed remote shortcuts, you can command your TV/Projector to turn on, load your movie to play and set your volume and lighting settings to your preferred levels - ALL in one touch! Not only that, when you hit pause to grab those treats from the kitchen, the lighting levels turn up to give you a clear path without tripping for those goodies. Extend this control to play the same audio in other rooms from one central control device.
Now you can be the DJ at your next house party - the DJ in control.
Protect your entire family with the same system. Whether it's an intercom system with a built in camera or whole house security cameras, we can integrate into today's Smart Home systems. View any camera, at any time and from anywhere in the world from your mobile device.
Need to grant guest access? You can unlock the door for any family member while you are away from home. As an added bonus, you will have the option to hit the "Good Night" button and in one sequence have the ability to lock all entry doors, turn off lights and even shut your garage door if you forgot too.
Today's systems truly provide full peace-of-mind protection for families.
All of this is just a preview of what today's Smart Home systems can do for you. With new systems integrating voice controls, the systems are becoming true companions of everyday life. We offer complimentary system suggestions and planning and are happy to travel to you. We look forward to connecting with you.