Paradigm Atom Monitor V7 - Bookshelf Speakers pr.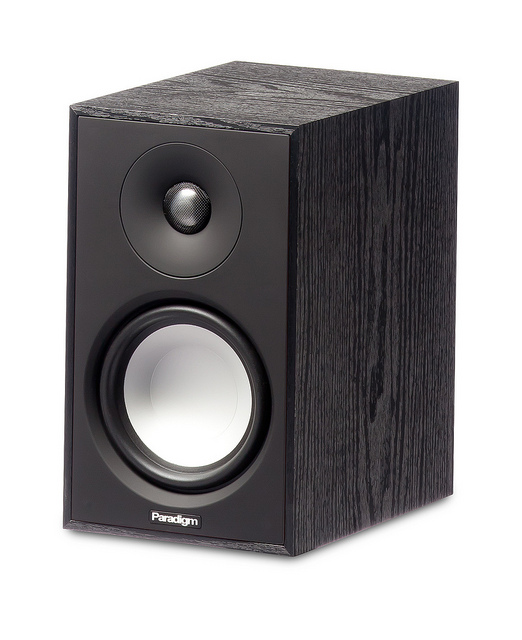 Paradigm Atom Monitor V7 - Bookshelf Speakers pr.
Extra Savings until Feb 25th
2-driver, 2-way bass reflex, quasi-3rd-order resistive port, bookshelf / stand-mounted
Crossover 2nd-order electro-acoustic at 2.0 kHz
Frequency Response On-Axis ±2dB from 86 Hz - 22 kHz
Frequency Response 30° Off-Axis ±2dB from 86 Hz - 18 kHz
High Frequency Driver 25-mm (1 in) S-PAL™ dome tweeter, ferro-fluid cooled and damped
Mid/Bass Frequency Driver 140-mm (5-1/2 in) S-PAL™ cone 25-mm (1 in) high-temperature voice-coil, oversize ceramic / ferrite magnets, GRIP™ chassis
Low Frequency Extension 50 Hz (DIN)
Sensitivity Room / Anechoic 90 dB / 87 dB
Impedance Compatible with 8 ohms
Suitable Amplifier Power Range 15 - 80 watts
Maximum Input Power 50 watts
Finishes Black Ash, Heritage Cherry
Weight 10.5 lbs. (4.8 kg)
Dimensions HxWxD
11" × 6.625" × 8.875"
(27.9cm × 16.8cm × 22.5cm)
sale
Home Theater Review's Best of Awards
Paradigm continues to refine its most affordable and most lauded bookshelf speaker. It's hard to imagine how the Canadian speaker company keeps eking better performance out of such small speakers, but they do. The impressive little Atom packs a lot of performance for not a lot of money.
-Home Theater Review
 
Paradigm Atom Monitor Bookshelf Speaker Reviewed
I set out to see if an affordable two-way bookshelf speaker could live up to and recreate a scaled-down version of a true cinema experience in one's own home. This is a test the Paradigm Atom Monitor speaker passed with flying colors. For less than a grand for a five Atom surround sound setup, I found it not only hugely satisfying, but utterly surprising just how much performance the little Atom packed for so little money... This is why I consider the Atom to be not only a great speaker, but a leader among its peers.
—Andrew Robinson, Home Theater Review
 
Review: Paradigm Atom Monitor 7
My listening notes raved about the natural sound of the high frequencies... that showed not the slightest trace of vocal sibilance... It's as good a -$400/pair minimonitor as we've found.
—Brent Butterworth, Sound & Vision
 

Paradigm Atom Monitor v.7 Loudspeakers
I've been familiar with the model's various iterations over many years, and can unequivocally say that, overall, the v.7 is the best one yet... when the grille comes off, it reveals an attractive baffle with a clean, high-tech appearance and sharp-looking drivers. Most important, the speaker sounds remarkably robust in the bass for its size, exceedingly natural from the upper bass through the mids, and lively but extremely clean in the highs. All told, Paradigm's Atom Monitor continues to be one of the best deals in high-end audio, and the highest-value entry point in the company's vast speaker line. Very highly recommended for those looking for a lot of music for very little money.
—Doug Schneider, SoundStage! Hi-Fi